is faced with increased demands and economic challenges that require innovative products and services.
RFP Consulting
believes that this provides great opportunities for manufacturers, service providers and healthcare providers through innovative design and planning in this exciting but competitive marketplace.
We have successfully developed and implemented strategies for new product introductions to Canada by working with leading distributors, referrals and funding agencies. Our approach is simple. Create patient centre solutions that provide cost effective and efficient products & services that not only benefit patients but assist healthcare providers in their day to day responsibilities.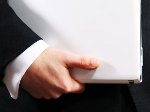 We work with manufacturers globally to identify opportunities in Canada while distinguishing the unique qualities of our vast country. We ensure that all products meet regulatory requirements and work with leading product distributors to ensure products are available to the end user through institutional and retail partners.
Competitive Bidding...
is part of the landscape of procurement within the healthcare field. We have the experience to assist in working through the complexities of the bid process while identifying competitive advantages and risks to maximize potential success in all bid opportunities.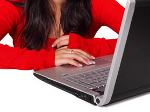 We can customize a service package to assist you in anyway possible while ensuring that staff are well prepared and in turn provide an effective roll out when you are successful!
Ask us about our:
Virtual Inservice
Virtual SalesRep